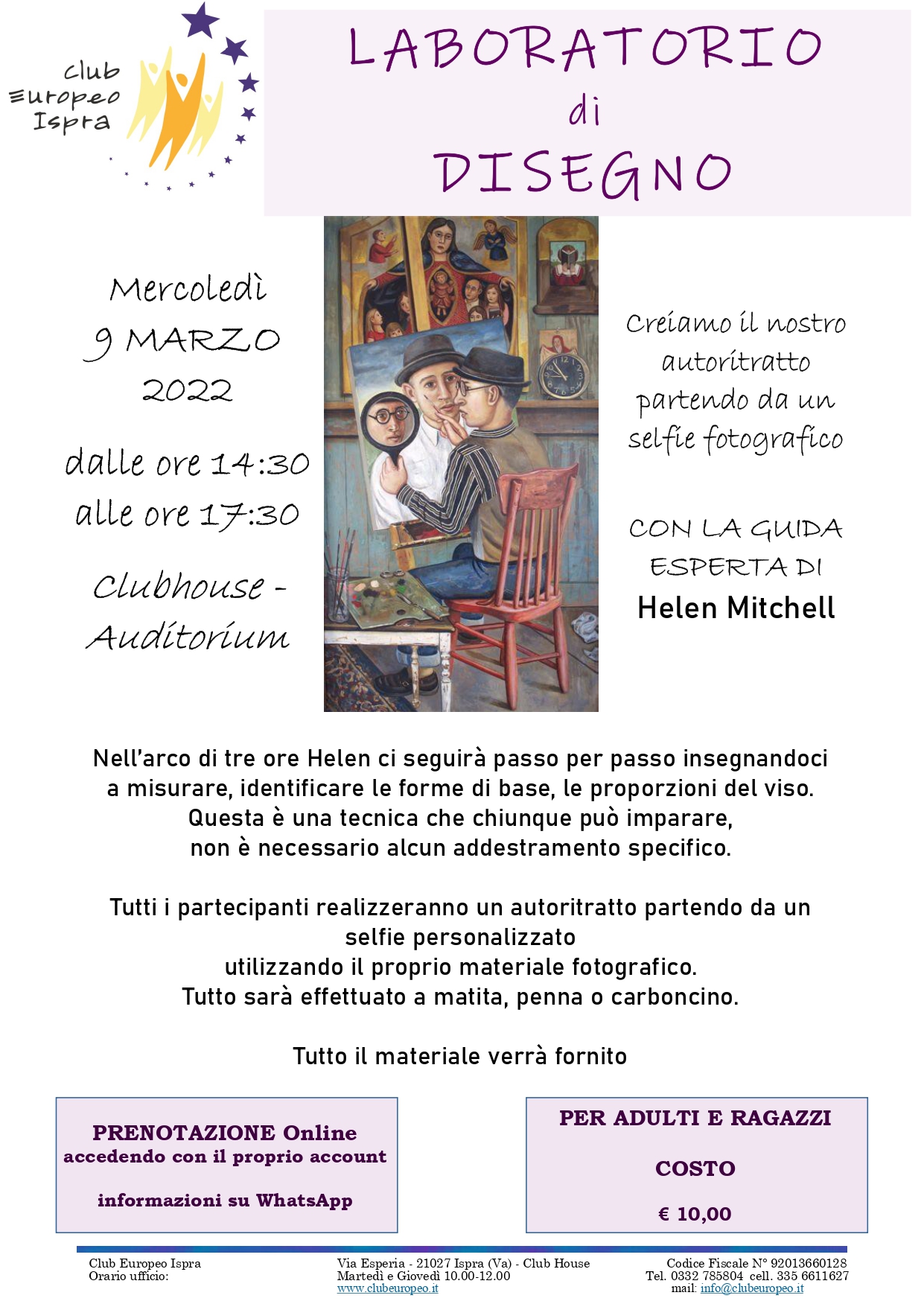 DRAWING
WORKSHOP
Wednesday 9 MARCH 2022
From 2.30 pm - to 5.30 pm
Clubhouse - Auditorium
Let's create our self-portrait starting from a photographic selfie
With expert guidance from Helen Mitchell
Over the course of three hours Helen will guide us step by step, teaching us to measure and identify the basic shapes and proportions of the face.
This is a technique that anyone can learn, no specific training is required.
All participants will create a self-portrait starting from a personalized selfie, using their own photographic material.
Everything will be done in pencil, pen or charcoal.
All material will be provided.
Book Online, by logging in with your account. Information on WhatsApp.
FOR ADULTS AND CHILDREN
PRICE: € 10.00