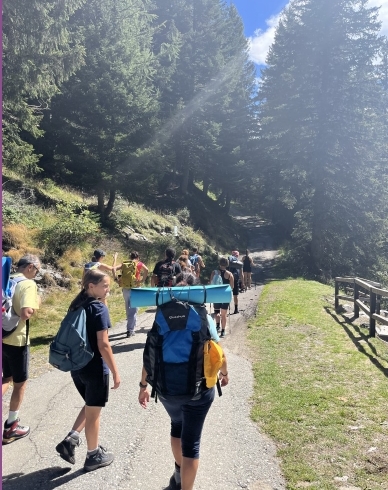 IN COLLABORATION WITH
FITNESSEDANZA.IT and BUDOKAI
PARADISE OF THE UPPER BOGNANCO VALLEY
TREKKING YOGA AND HEALTH
A UNIQUE EXPERIENCE FOR THE BODY AND THE MIND!!!
IN THE VALLEY OF THE HUNDRED WATERFALLS
IMMERSE YOURSELF IN WELLNESS:
TREKKING - YOGA - PILATES - HYDROTHERAPY
A DAY IN THE HIGH VAL BOGNANCO.
Due to bad weather, the walk scheduled for 24th of September has been moved to SATURDAY 1st of OCTOBER 2022.
For Saturday 1st October, in case of bad weather, a covered place has also been provided, so the tour will no longer be moved.
* For Saturday we recommend:
Layered clothing (at least 2 shirts)
Sweatshirt
K way
Trekking shoes
Pants also suitable for yoga pilates practice
Yoga mat or beach towel.
*Program of the day:
Departure by bus at 08.00 from the Club House
Arrival in Bognanco around 09.45.
There will be two types of walks for experts and for beginners.
Stop for the collection of bags for lunch and meeting of the two groups. Small energy snack.
Pilates yoga class.
Lunch break.
Breathing and walking techniques with repeated uphill practice.
Return to the bus and descent to Bognanco with a visit to the thermal baths and hydrotherapy with thermal water.
Those who want can use the thermal pool (cost 10 euros); to access bring slippers, bathrobe and cap.
In case of bad weather the program may be subject to variations.
Participation fee
€ 35.00 including packed lunch
€ 25.00 without packed lunch
TECHNICAL DIRECTOR and ORGANIZATIONAL MANAGER GIORGIO ARDENTE (YOGA AND PILATES INSTRUCTOR)
PROGRAM
8.00: Departure from Ispra CLUB HOUSE
18.00: Departure for Ispra
Register as soon as possible with your Association.