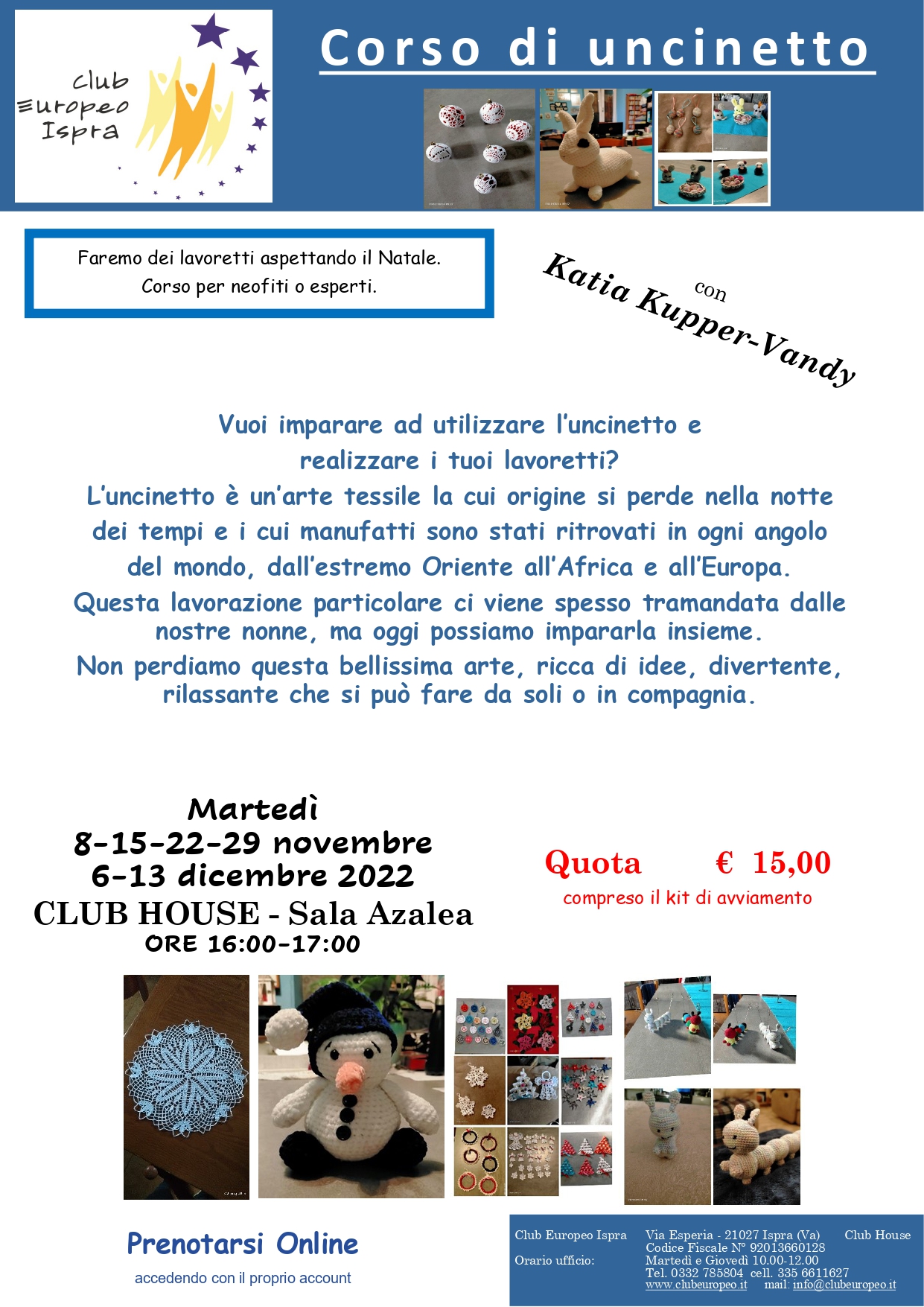 Crochet Course
with
Katia Kupper-Vandy
Do you want to learn how to use crochet e carry out your jobs?
Crochet is a textile art whose origin is lost in the night of the times and whose artifacts have been found in every corner of the world, from the Far East to Africa and Europe.
This particular process is often handed down to us by our grandmothers, but today we can learn it together.
Let's not miss this beautiful art, full of ideas, fun, relaxing that can be done alone or in company.
Tuesday
8-15-22-29 November
6-13 December 2022
CLUB HOUSE - Sala Azalea
16:00 - 17:00
Price (including starter kit) € 15,00
BOOK ONLINE from your own account.