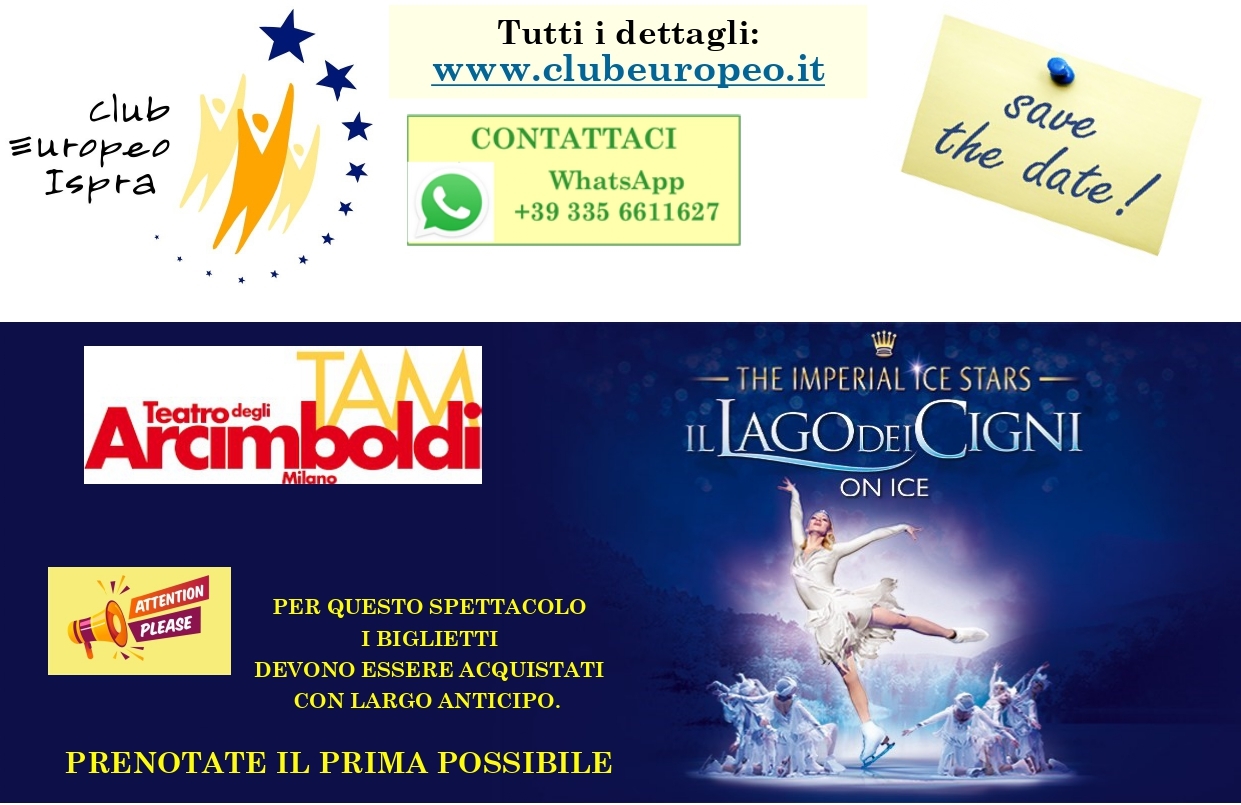 Award-winning masterpiece
"Swan Lake on Ice"
version on ice of the classical ballet
Music by Tchaikovsky
The Imperial Ice Stars is the world's leading ice dance company known for its highly personal and refined "on ice" versions of classic ballets that have earned widespread acclaim everywhere.
Combining beloved classical scores with breath taking choreography and romantic storytelling, they create a mix of adrenaline-pumping ice dancing, dramatic performance and spectacular visual effects.
The director and artistic director, Tony Mercer, universally recognized as the world's foremost creator of this type of show, has taken ice dancing to a new artistic dimension.
The very strong cast, made up of over twenty skaters, all champions (some Olympic and world champions) has gained international fame thanks to their artistic and technical skills.
PROGRAM:
ORE 14:00: Departure from Ispra (CLUB HOUSE)
ORE 16:00: Show
ORE 19:00: Departure for Ispra
Price
< 15 years € 35,00
Adults € 45,00
TICKETS MUST BE PURCHASED WELL IN ADVANCE FOR THIS SHOW.
BOOK AS SOON AS POSSIBLE!!!
Book Online, from your own account.